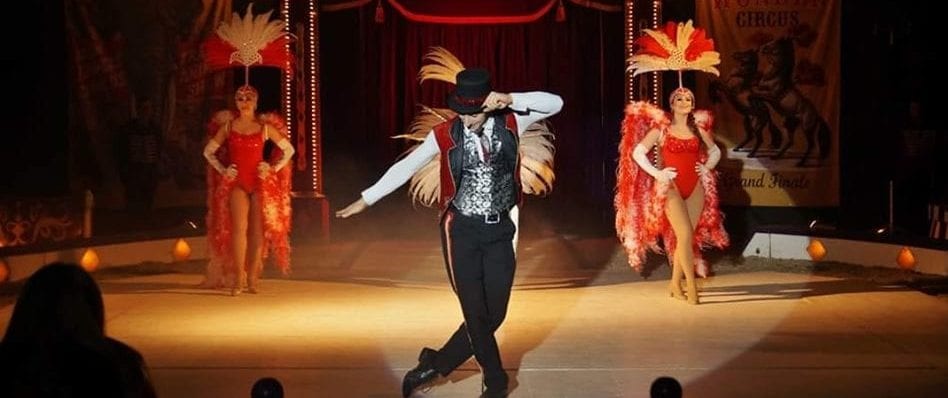 Pitching for the Circus
Mitchell Pitch started out in circus when he was just 17 years old and has seen Circus In A Flash grow from an idea into the company it is today. Mitchell now runs kids' parties as numerous superheroes and entertains at private functions and events for CIAF. We sat down with Mitchell to discover who he is and what got him into circus in the first place.
"I have been a professional circus performer since 2008 and I spend pretty much all my time training, teaching acrobatics and performing. I enjoy cooking, gardening and recently discovered I enjoy learning calculus, yes for fun! My favourite foods are sushi and fresh berries. I have the world's biggest sweet tooth love confectionery but generally eat quite healthily."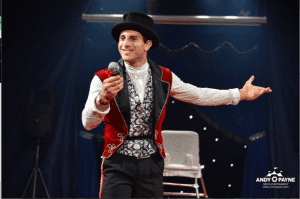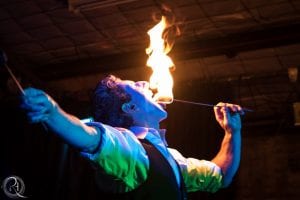 How did you get into Circus and how long have you done it for?
"I started out as a fire spinner at Victoria Park when I was 17 just as a hobby and when I was 19 I travelled to Ireland where I went to the European Juggling Convention and met thousands of jugglers, acrobats and other circus performers. When I came back to NZ I discovered there was a Diploma in Circus in Christchurch and signed up.
I had my first professional performance at Skycity in Auckland for New Years Eve 2008 and since then I've performed with some of the world's best known DJs, performed at the Commonwealth Games and Rugby World Cup as well as travelling circus in New Zealand, Australia, Mexico and the U.K."
How long have you been with CIAF?
"Technically I have been with CIAF before it was officially a company. Rowan was the year above me when I was studying my Circus Diploma and after we both moved to Auckland, we started training and performing together as acrobatic partners. We used to spend hours training and practicing flips at Waitakere Gymnastics Centre. "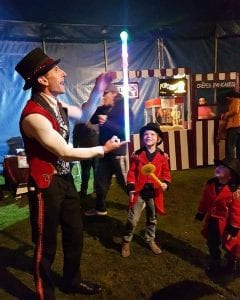 What is your favourite circus act to perform?
"My favourite acts to perform are aerial straps where I hang and swing at great heights, often above the audience or handstands on top of dangerously stacked crates."
What do you do for CIAF? Tell us a little bit more about your role?
"I run kids' parties often as superheroes, my favourite is Spiderman or Captain America, and I also provide entertainment in the form of acrobatics and fire shows for corporate and private events as well as roving entertainment for public events."
What do you do when you're not doing circus?
When I'm not performing, I teach acrobatics to kids and adults and get really excited when my students achieve their goals or land a new skill. I also spend a lot of time gardening, reading and cooking. Occasionally I find time to play a little bit of XBox too, I'm currently replaying the original Spyro the Dragon trilogy.
Want to find out more about what Mitchell Pitch does? Book one of our kids' parties and find out how he can captivate audiences.
Looking for something else? Have a look at our previous blog about our own Superwoman, Rumah Katzen, or check out how we make Alice in Wonderland come to life.