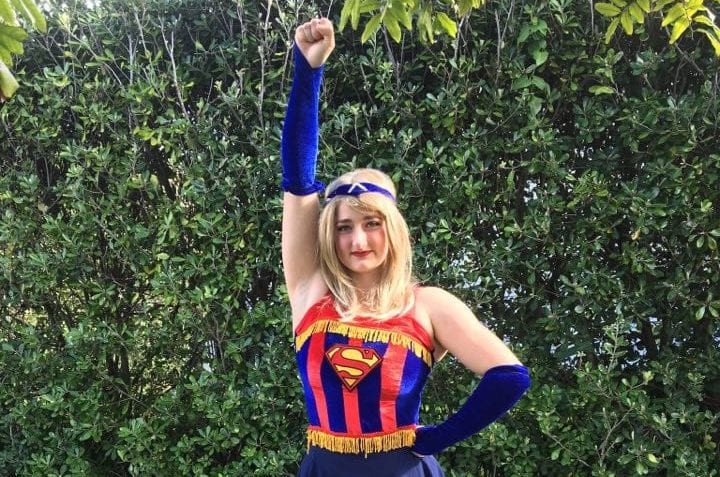 We hear a rumour that Superwoman is real!
In the last couple of months Circus In A Flash has welcomed Superwoman, Rumah Katzen to the Circus team. Our very own superwoman, Rumah not only works on the admin side of CIAF, sending emails and helping to run and organise birthday parties and events, but also puts on her super boots occasionally and performs numerous circus acts to keep crowds and audiences entertained.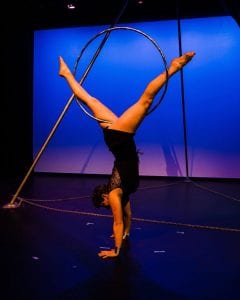 We sat down with Rumah to find out a little more about who she is, her passions and what got her into the circus in the first place. First thing we learnt was that she loves to travel and lives an incredible life.
"I just arrived in New Zealand this year from Australia, and aside from lockdown I haven't been in one place in New Zealand for longer than 10 days. This year alone, I've lived in a caravan, a school bus, a sailboat, and a house." 
So, how did you get into the circus world?
"I've been doing circus since I was 7 years old, I started in community classes. Then at 16 I moved to join the Flying Fruit Fly Circus, where I did part time school while training anywhere up to 8 hours a day. Since graduating it's turned into my career. I don't really remember a time when I wasn't doing circus."
What is your favourite Circus act to actually perform?
"My answer on this changes a lot, I love different acts and different skills for different reasons. But I specialised in lyra which is probably my favourite act to perform. Although comedy stilt walking runs a close second."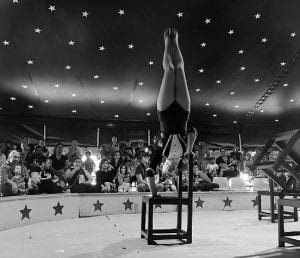 It's clear that you love what you do, but what do you do when you're not doing circus?
"Feel guilty that I'm not doing circus. Draw, play ukulele terribly, go on coffee shop adventures, if it's warm I love the beach and swimming."
Want to find out what Rumah does for CIAF? Get in contact to book your birthday party or event and she will help you arrange the best act and performance to captivate your audience.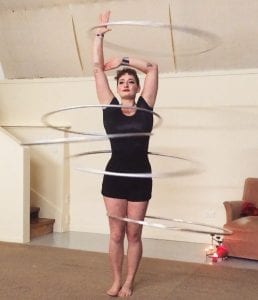 Looking for something else? Learn about our popular pokemon parties with our previous blog post, or explore our shop to get the perfect mask and cape set for your little superheroes.