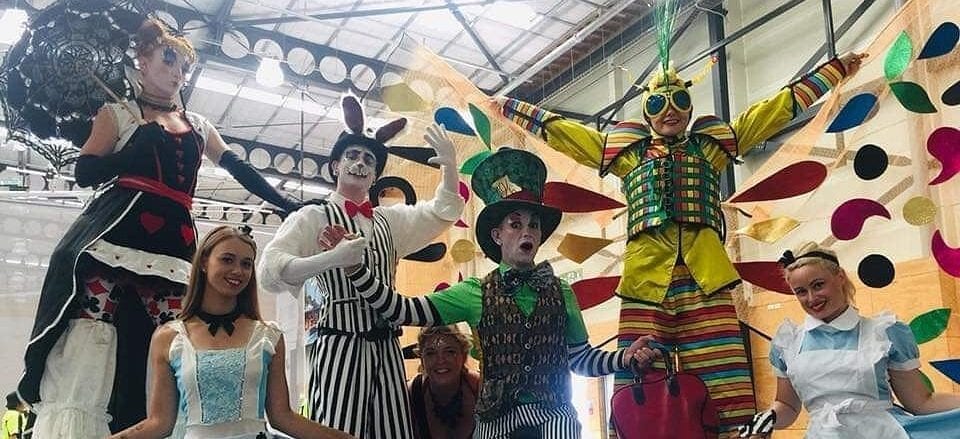 Making Alice in Wonderland Parties come to life 
Alice was getting very tired of sitting next to her sister on the bank … so she organised an Alice in Wonderland themed party. Alice in Wonderland is one of those books you can't put down and whatever age you may be the mad hatter, queen of hearts, and the Caterpillar still captivate audiences across the world. Here at Circus in a Flash we are all about captivating audiences young and old, so for your next party or event, why not book one of our amazing Alice in Wonderland parties.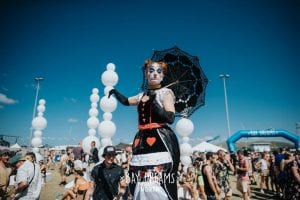 Bring the magic of the books and films to life. We haven't just taken the characters, we've taken Alice in Wonderland and added our own circus spin to it. Book Alice, The White Rabbit, or one of our other Alice in Wonderland characters to come and join the party. Our magical characters can perform numerous tricks to stun audiences, from juggling to face paint. The best part? Most of these characters are available as stilt walkers. Our Alice in Wonderland parties make for the most memorable 60th or the most amazing 5th birthday.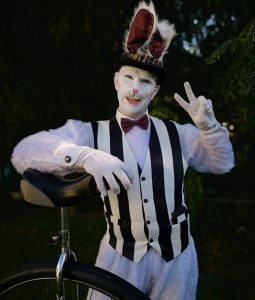 If stilt walking is not up your alley don't panic, if you don't fancy booking out a venue, don't worry. Stay inside your home, invite the crowd and we will take care of the rest. Our characters will make sure your guests have a wonderful time no matter what the event or whether you're in the comfort of your own home or a grand venue.
Circus in a Flash are more than happy to work with your creative ideas and plans for your party, anything you may want or need, we can work with you to create the perfect memory.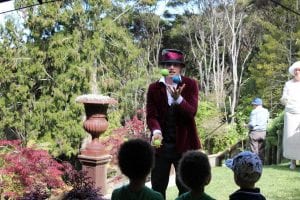 Looking for something different? Try our superhero party ideas blog post.